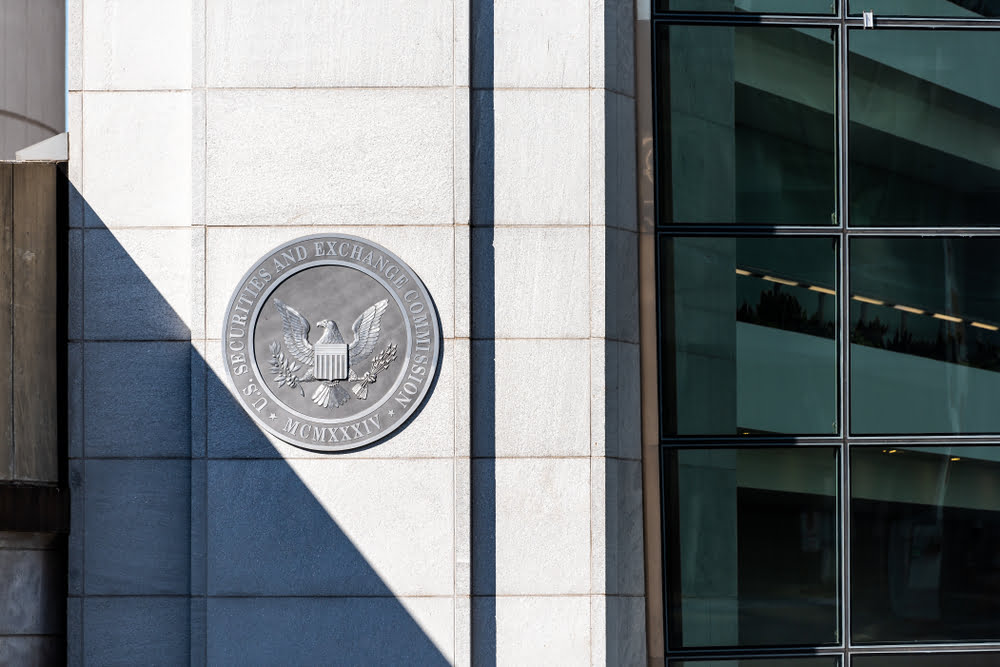 If 2018 was the year of the crypto crash, 2019 is surely going to become the year of Bitcoin (BTC) exchange-traded funds (ETFs). Although 2019 has just started, with a majority of consumers just rejoining the workspace from their holiday hiatuses, cryptocurrency-backed vehicles have already become a hot topic — arguably the "flavor of the month." Yet the U.S. Securities and Exchange Commission (SEC) remains in their proverbial way.
Wilshire Phoenix Tackles Crypto Industry Head On
Although it became common knowledge that Bitwise filed a Bitcoin ETF proposal last week, unbeknownst to most, another firm made a near-identical move — and on the exact same day no less. Per MarketWatch, Wilshire Phoenix, a New York-headquartered investment management group, has submitted an S-1 filing with the SEC. The filing purportedly pertains to a crypto-backed product, interestingly named the United States Bitcoin and Treasury Investment Trust.
Unlike suggested vehicles from VanEck and its partners, Wilshire's trust will hold positions in not only BTC but short-term U.S. Treasury bills and American dollars too. Explaining that rationale behind this diversification, unheard of in the crypto industry, the ETF hopefuls wrote in the legal document:
"The purpose of the Trust is to provide investors with exposure to BTC in a manner that is more efficient, convenient and less volatile than purchasing stand-alone BTC."
The SEC-filed document accentuated the fact that the trust isn't meant to directly emulate a capital allocation towards Bitcoin. Instead, Wilshire sees the instrument as a way for prospective investors to gain minimal, but sufficient exposure to the leading cryptocurrency. The American investment firm added that the vehicle's divergent nature would decrease volatility, while also minimizing the shortcomings of purchasing, securing, and selling Bitcoin.
Speaking to MarketWatch, a company spokesperson remarked that the somewhat unorthodox combination of U.S. bills and fiat would reduce "overall volatility in the price of the proposed ETF." Bill Herrmann, a managing partner at Wilshire at the company correspondent, didn't divulge how the trust's capital would be divvied up among the aforementioned assets.
While Wilshire's application seems out of the ordinary, especially taking the fiat holdings (what decentralists swore to destroy) into account, the diversification strategy was likely proposed for good reason. More specifically, the supposed "less volatile" nature of the product may entice the SEC, or other regulatory incumbents with jurisdictional influence, to actually approve a pseudo- Bitcoin ETF.
This recent filing, which flew under the radar of almost every industry participant, interestingly coincided with a similar effort from Bitwise Asset Management.
Last week, Bitwise, a crypto services company headed by fervent leader Hunter Horsley, filed an initial registration statement with the SEC. The legal document purportedly outlined a physically-backed Bitcoin ETF proposal, which will be listed on the New York Stock Exchange Arca if approved.
The proposed venture will track one of the company's in-house indices, which purportedly "captures the full value of an investment in BTC." In a company-stamped press release, the project's heads claimed that its vehicle, slated to be custodied, surveyed, and not susceptible to manipulation, is unlike other Bitcoin ETF proposed.
From an outside looking in perspective, it seems that these two newfangled applications could get a regulatory green light. Yet, there are some cynics that have their reservations. Regardless, in a firm statement, Herrman, a seeming lesser-known optimist for the crypto ecosystem, wrote:
"If I had one message to ProShares, Granite, Bitwise and the Winklevoss twins — our approaches may be different, but trust we all share one common goal. We are rooting for each of you."
Bitcoin ETF Becomes Hot Topic, Just Two Weeks Into 2019
As hinted at earlier, talk surrounding Bitcoin ETF appeals have mounted as early-2019 has rounded the corner. Just days ago, NewsBTC reported that anonymous sources that were familiar with Japan's Financial Services Agency (FSA) revealed that the regulator may allow the submission crypto ETF applications. The insiders, who spoke to Bloomberg on the matter, noted that the FSA was currently gauging interest for the product.
While this news has since been rebutted by the Japanese governmental entity itself, with a spokesperson telling Bitcoin.com's news portal that these rumors weren't substantiated fact, the crypto community continues to incessantly return to the subject.
On Sunday, the Winklevoss Twins took to Fortune's "The Ledger" column to claim that Gemini intends to see "[a Bitcoin ETF] through," even if a fully-fledged regulatory go-ahead takes another six years. Cameron Winklevoss, president of Gemini, explaining that while his firm remains committed, he wouldn't be disappointed to see more delays, as he wants the first crypto-backed ETF to be perfect in every way.
Featured Image from Shutterstock